WE ARE NOW AT A PLACE AND A TIME IN HISTORY, WHERE WE WILL DECIDE THE FUTURE OF MANKIND ON EARTH
WE REGROUP TEAMS AND PARTNERS WORLDWIDE | YOU ALL MATTER | BE PART OF THE SOLUTION | MANY THANKS!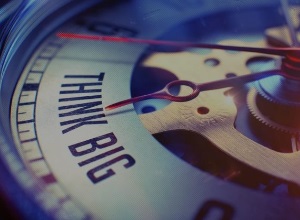 THINK BIG | FRESH IDEAS |
SOLUTION FOCUSED |
"We cannot solve our problems with the same thinking we used when we created them." – Albert Einstein, Quote
We've created an online global hub of expertise, knowledge-sharing, and global collaboration.
Digital transformation is not a technology makeover. It is a business and society revolution
The world is changing faster than ever before and it is the technology that's driving this change…
How will you shape the future?
THE INFORMATION AGE
HAS ALLOWED RAPID GLOBAL COMMUNICATIONS AND NETWORKING TO SHAPE MODERN SOCIETY
WE HAVE WORKED WITH THE WORLD'S MOST SOPHISTICATED BUSINESSES AND THOUGHT LEADERS ON MARKET LEADING TRANSACTIONS
Leaders of the 21st century need to go beyond achieving, 21st Century Sustainability Leadership is about Courage, Creativity, and Faith in People. It is a values-based leadership. leading with the heart and to serve people and planet rather than rule only for profit.
OUR COMMITMENT TO HELP OUR SOCIAL MEDIA FANS DELIVER THEIR SUSTAINABLE DIGITAL STRATEGIES HAS SEEN US BUILD A TRULY EFFECTIVE GLOBAL NETWORK
The 21.st, Century Warriors are the writers, bloggers, there, who use their virtual skills of the new communication technics to connect the World to ONE global village as ONE human family …
WORLD LEADERS FORUM DUBAI | EARTH AMBASSADORS | WORLD MAP
Founded 20.January 2012 by Madame Sabine Balve
Overview World Map | How it started 2012 | Meantime 200.000 International Members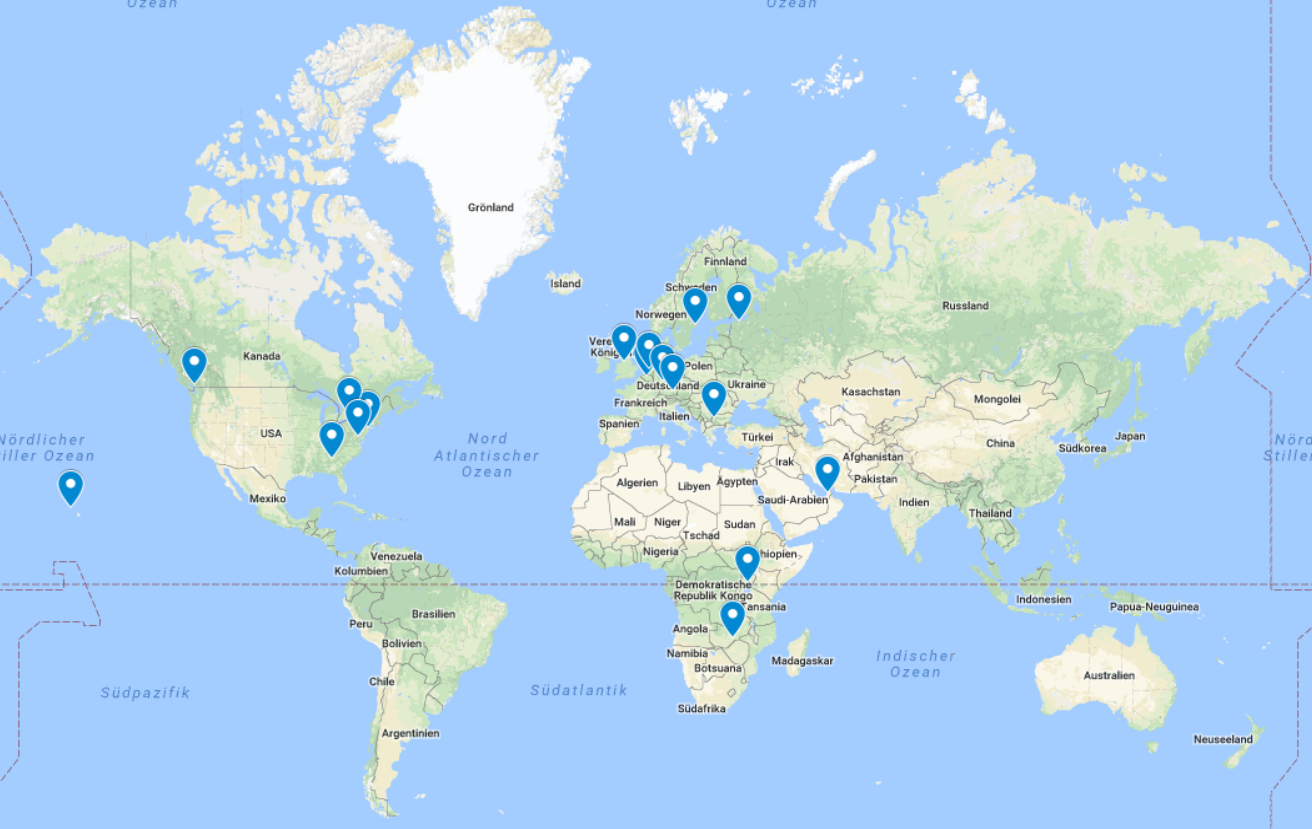 WORLD LEADERS FORUM DUBAI | EARTH AMBASSADORS | HISTORIC WORLD MAP
NEW YORK – USA | ATLANTA – USA | LONDON – UK | MANCHESTER – UK | ST. PETERSBURG – RUSSIA | VANCOUVER – CANADA | TORONTO – CANADA HONOLULU – USA | LUSAKA – ZAMBIA | SOFIA – BULGARIA | BRUSSELS – BELGIUM | STOCKHOLM – SWEDEN | AMSTERDAM – NETHERLANDS | KAMPALA UGANDA | FRANKFURT AM MAIN – GERMANY | MUNICH – GERMANY | DUBAI – UNITED ARAB EMIRATES | WASHINGTON D.C. – USA
GLOBAL TEAM | WORLD RESULTS
GLOBAL TEAM | MEMBERS OF BOARD | EARTH AMBASSADORS | GLOBAL TOLERANCE FACES 
The World Leaders Forum Dubai is an extraordinarily diverse, global network of people, with leadership characters, organizations, and institutions that participate in promoting and implementing the values and principles of the fundamental basics of ethical principles for building a just, sustainable and peaceful global society of the 21st century.
We seek to inspire global citizens, in a new sense of Global Interdependence and shared Universal Responsibility for the well-being of the whole human family, the greater community of life, and future generations.
It is a vision of hope and a call to action!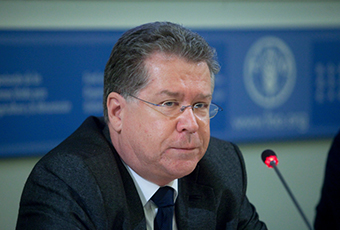 PROF. MAXIM LOBOVIKOV
BOARD OF DIRECTOR | SAINT PETERSBURG, RUSSIA
Former Chief of Forest Products & Industries at Food & Agriculture Organization of the UNITED NATIONS  (UN FAO) in Rom, Italy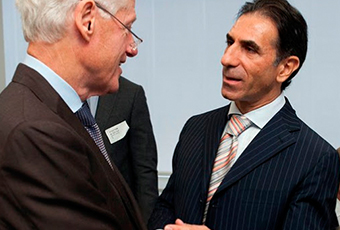 ENZO DI TARANTO
VP, STRATEGIC PARTNERSHIPS & WORLD AFFAIRS | NEW YORK, USA
Former Campaign Manager – Secretary-General's UNITE Campaign at UNITED NATIONS
Global/Multimedia Campaigns, Governance, PPP Complex Management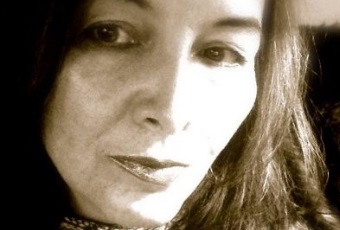 MADAME SABINE BALVE
FOUNDER AND PRESIDENT | DUBAI, UNITED ARAB EMIRATES
Global Campaigner / Digital Media Influencer | Awards i.e.: Global Change Maker 2015 | Global Citizen 2016 | Global Tolerance Face 2017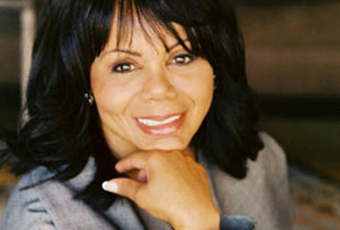 MARCIA L DYSON
BOARD OF DIRECTOR | WASHINGTON DC, USA
CEO and Founder at Women's Global Initiative
Dyson Global Associates, Writer & Speaker, Disruptor, Irreverent, Social Activist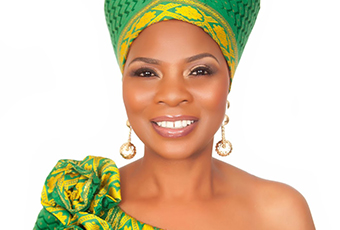 H.E. DR. JUSTINA MUTALE
BOARD OF DIRECTOR | LONDON, UK
African Woman of the Year | Ambassador for Peace | Philanthropist | International Speaker | HIV/AIDS | Human Rights Activist | Global Influencer | Honorary Ambassador for Gender Equality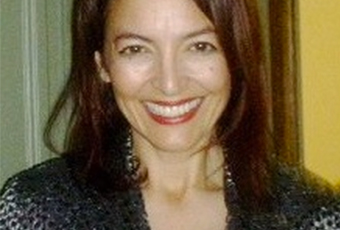 CREEZY COURTOY
BOARD OF DIRECTOR | PARIS, FRANCE
Founder New Luxury & Luxury Code – Working for a Better World, Campaign World Perfume Heritage, Chair-Founder International Perfume Foundation. Expert of European Commission.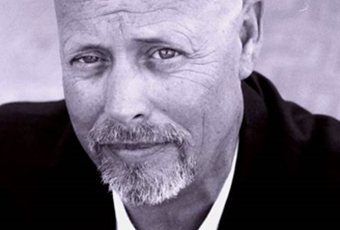 PAUL K HOLMES †
ADVISORY BOARD | TORONTO, CANADA
LA Olympics Design Advisor
Managing director at FEPA Group
Vancouver Organizing Committee for the
2010 Olympic and Paralympic Winter Games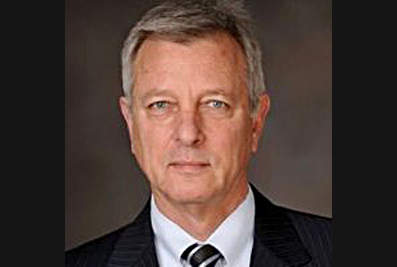 KEITH STENTIFORD
ADVISORY BOARD | ATLANTA, USA
Vice President, Global Sales & Marketing Leader in Energy Management at GENERAL ELECTRIC (GE) an American multinational conglomerate, fourth-largest company in the world. Former President of Alstom for Northern America, Canada & Mexico (a french multinational company, revenue: $ 20,92 billion)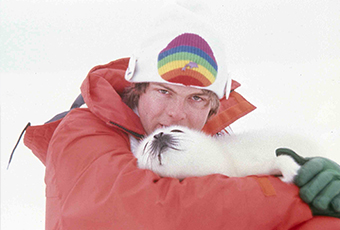 MICHAEL BAILEY
ADVISORY BOARD | HONOLULU HAWAII, USA
Michael Bailey is described as one of the foremost Eco-Warriors of our times | Co-Founder of GREENPEACE | Producer & Director of Planetviews, Teamed up with Al Gore, 45th Vice President of the United States (1993–2001), under President Bill Clinton for the famous "INCONVENIENT TRUTH" film about Climate Change.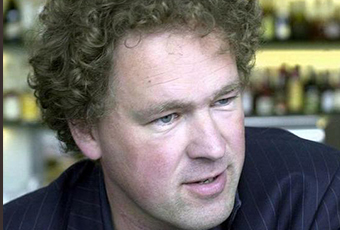 CHRISTOPH THOKE
ADVISORY BOARD | FRANKFURT, GERMANY
Mag./M.A., The Mogador Touch. Big in Movies and Management. Likes Red Carpets. LOS ANGELES. 6 National NOMINATION for FOREIGN OSCAR, Contender for THE GOLDEN GLOBES. With a TOTAL of 150 Awards and 620 Film Festival Selections. Orchestrating Deals. New Opportunities, Access, Connecting People, Advises UHNWIs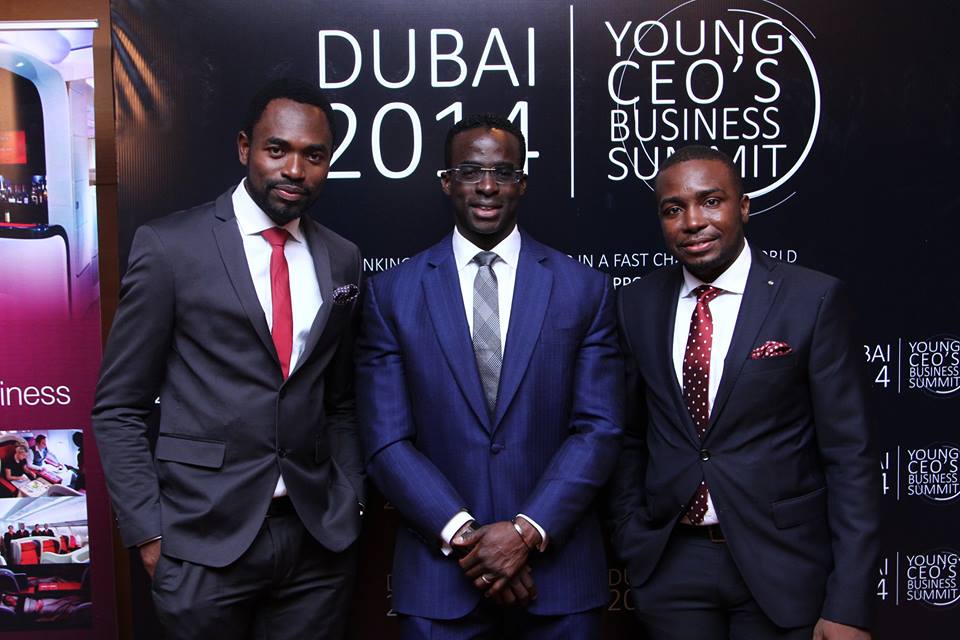 TONYE REX IDAMINABO
ADVISORY BOARD | ABUJA, NIGERIA
Founder and Principal Partner of African Achievers Awards (AAA), Co-founder, Young Ceo's Business Forum Ltd. African Achievers Awards is a ceremony birthed to recognize individuals and organizations that have a contribution to Africa Rising. #EducateTheGirlChild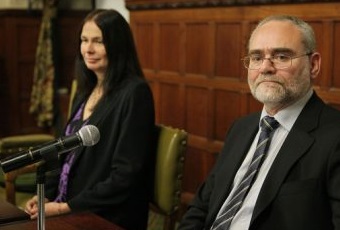 LADY JO BERRY
EARTH AMBASSADOR FOR BUILDING BRIDGES FOR PEACE | SOMERSET, UK
Founder 'Building Bridges For Peace', Conflict Transformation and Peace – Speaker, Facilitator and Mentor
University of Nottingham | Peacebuilders Manchester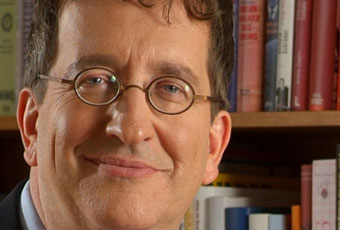 ANDRE ZALBERTUS
ADVISORY BOARD | DUESSELDORF, GERMANY
President Silk Road Club. We cover one of the new world's miracle: The new Silk Road from China to Europe, but also including Japan, India and Africa. TV Reporter World-cities New York to Atlanta, Las Vegas, Los Angeles, San Franccisco, Sydney, Rio de Janeiro, Buenos Aires, Johannesburg, London … to exotic and developing countries Wladiwostok, Shetland Islands/ Brent Spar to Bangladesh, Mumbai, Katmandu etc. CEO ZALBERTUS MEDIA GROUP Vancouver, Canada.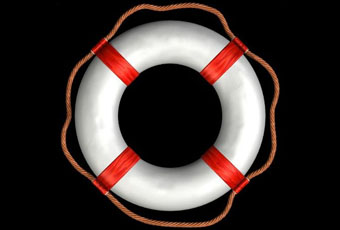 ERIC KLIEN
ADVISORY BOARD | RENO, NEVADA AREA, USA
President, Lifeboat Foundation. The Lifeboat Foundation is a nonprofit nongovernmental organization dedicated to encouraging scientific advancements while helping humanity survive existential risks and possible misuse of increasingly powerful technologies, including genetic engineering, nanotechnology, and robotics/AI, as we move towards the Singularity.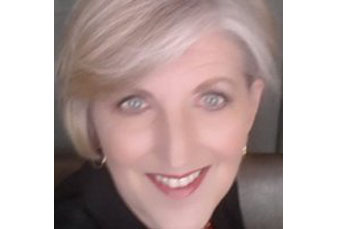 GAIL ROMERO
ADVISORY BOARD | GREATER SEATTLE AREA WASHINGTON, USA
Gail is an author, International keynote speaker, presenter, media commentator and often quoted on the economic impact of the forgotten middle – particularly women. She works on capacity building, policy advocacy, executive leadership and communications strategies. Quoted as a "she source" in Bloomberg Businessweek, US News and World Report, Financial Times, CBS Radio and Psychology. Noted as top 100 women to watch in e-commerce and education.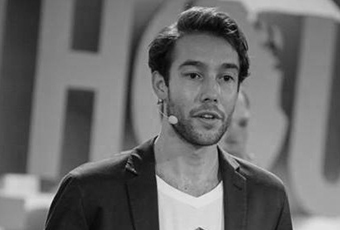 MAXIMILIAN LOESSL
GLOBAL YOUTH AMBASSADOR FOR VERTICAL FARMING | MUNICH, GERMANY
Co-Founder & CEO Agrilution. Co-Founder & Advisory Board Member Association for Vertical Farming (AVF). HAS Den Bosch University, Think Tanks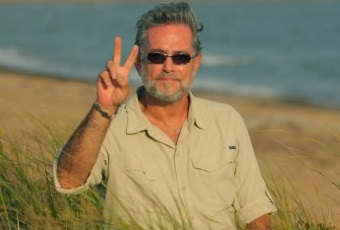 GREGORY B. GALLAGHER
EARTH AMBASSADOR, ENVIRONMENT PROGRAM WORLDWIDE | MONTREAL, CANADA
Canadian Sesame Street TV Show -Writer, (120 million viewers of various international versions of Sesame Street, which was broadcasted in more then 140 countries) Filmmaker, Producer and Partner with the legendary Jean-Michel Cousteau (Ocean Expert Number one in the World) and his AWARD – Winning Children's program "Ambassadors of the Environment".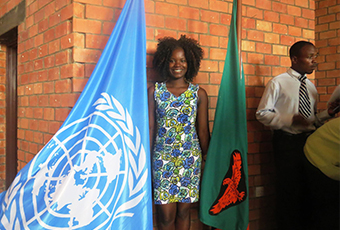 BUUMBA MALAMBO
YOUTH EARTH AMBASSADOR IN ZAMBIA
Jan 2014 – Jul 2015 | LUSAKA, ZAMBIA
Her Humanitarian work has given her the privilege to be on great platforms like the Queen young leaders advisory panel where she met the Queen at Buckingham palace in June 2015. In addition, she was the first and youngest Zambian to win the Women4Africa award 2015, Africa Arising award 2015, Mwape Peer award 2015 and the African international Achievers award 2014, Voice of Youth Africa award 2013 in London, Nigeria and America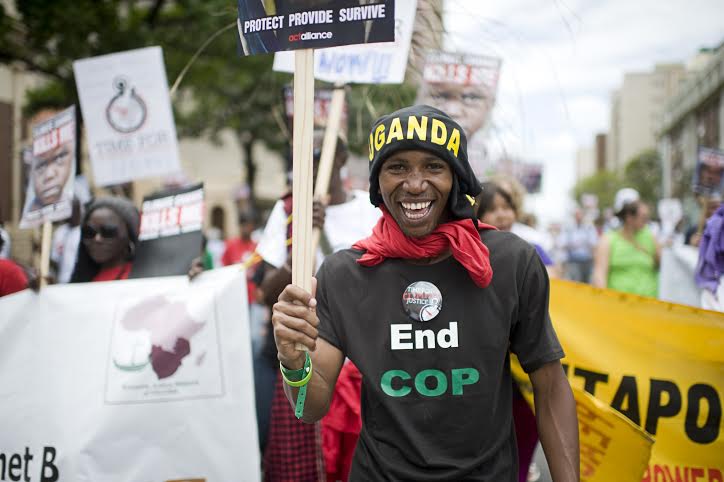 KISIRISA MUHAMMED
SLUM EARTH AMBASSADOR FOR CHILDREN IN UGANDA | BWAISE, THE SLUMS OF KAMPALA, UGANDA
A youth-led NGO empowering slum communities in Kampala through Education, Economic empowerment, and Health (SRHR, HIV/AIDs awareness) programs.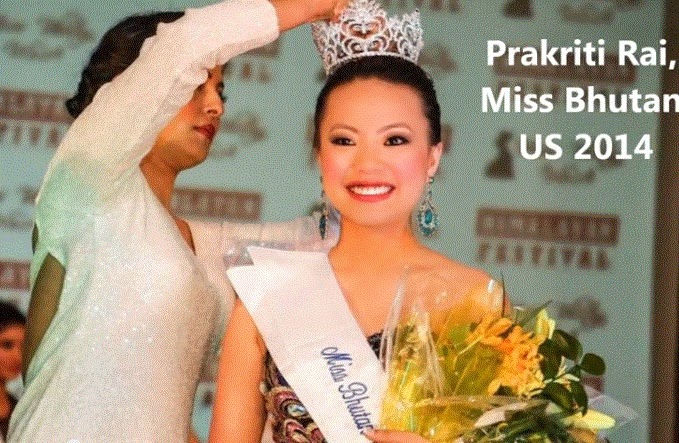 PRAKRITI RAI, MISS BHUTAN US 2014
EARTH AMBASSADOR, FACE OF BHUTAN | DENVER, COLORADO, USA
Royalty & Personalization, CVS Health
Greater Boston Area Now In The USA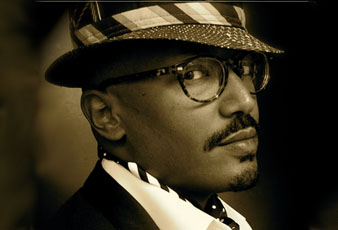 IMAD YASSIN
EARTH AMBASSADOR, EDUCATION, HEALTH INNOVATIONS | BARCELONA, SPAIN, AND LONDON, UK
Vice President Sales and Commercial Strategy
Company Name Causaly.
A futuristic approach to mining unstructured data using Machine Reading and AI to improve prediction and efficiency in health care.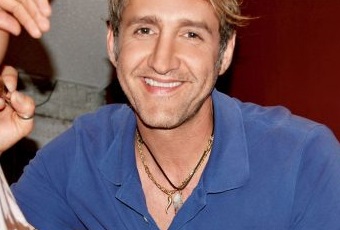 FILIPPO IOCO
EARTH AMBASSADOR, INTERNATIONAL BODYPAINTER | BARCELONA, SPAIN
International Bodypainter & FINE ARTIST. Brings awareness/funds to charitable organizations through bodypainting and fine art.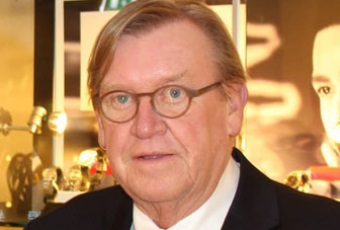 HENK KOSTER
EARTH AMBASSADOR, BEAUTY OF NATURE | KEUKENHOF, NETHERLANDS
Landscape Designer & Managing Director
Company Name Keukenhof – the biggest flower show in the world at that time
Employment Duration 34 years 9 months
Location: Lisse | Netherlands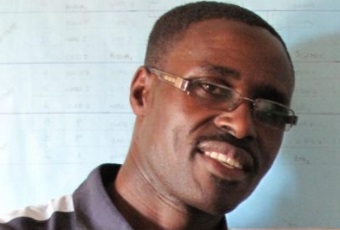 DOUGLAS MONENE
EARTH AMBASSADOR FOR YOUTH IN KENYA | NAIROBI, KENYA
The Ingrid School educates More than 230 underprivileged children and orphans in Nairobi, Kenya. The Ingrid School is an oasis in the middle of the Matopeni /Quarry slum area, where poverty, hunger, illness, and deprivation ravage.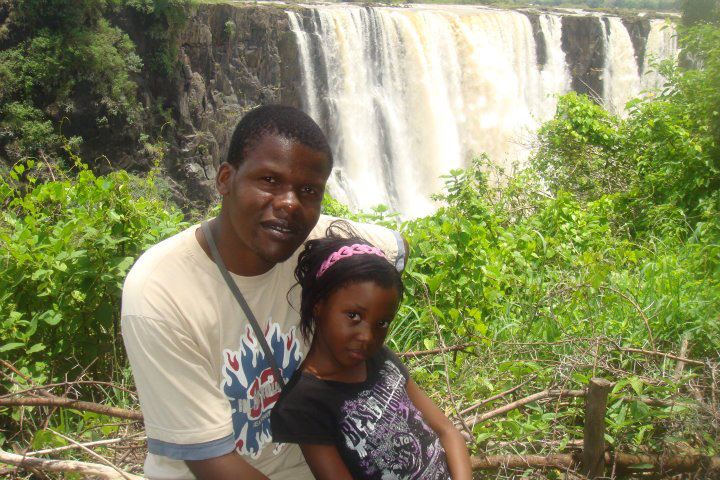 IAN MATHOLE
EARTH AMBASSADOR FOR YOUTH IN ZIMBABWE | HARARE, ZIMBABWE
All About Love Trust Zimbabwe (AALTZ) is an organization in Zimbabwe, sub-Saharan Africa, with a vision to build broken children with love and support. The passion of this organization is to reach out to children infected and affected by HIV and AIDS. To date, 18 000 orphans have been reached through this initiative.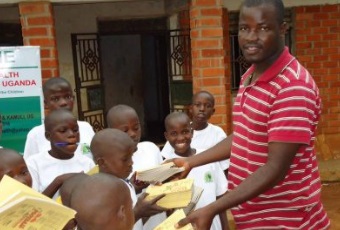 HENRY MAYAMBA
EARTH AMBASSADOR FOR YOUTH IN UGANDA | KAMPALA, UGANDA
We care and help Poor Needy orphans, vulnerable children and promote Youths mentorship through visiting them in hospitals and homes to teach them healthy social life, spiritual empowering and support them with human basic needs like food, clothes, medical and child education in Uganda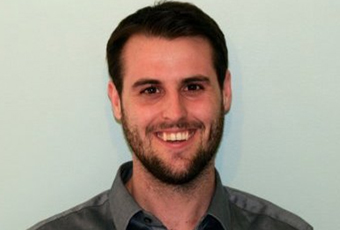 ADAM LITTLE
EARTH AMBASSADOR, ANIMAL HEALTH 2014 |
Our purpose is the Global Transformation of Veterinary Medicine. We are on a mission to improve the lives of veterinarians. Future Pet takes care of owners so clinics can focus on their patients.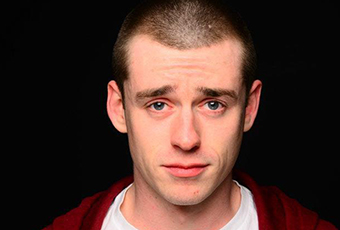 DR. PETER BICKERTON
EARTH AMBASSADOR, GOURMET INSECT DINING | MANCHESTER, UK
About Global Food Security. We need a world where good food is affordable and accessible – where governments and businesses work together to provide it – and where farmers in every country grow food in a way that protects the planet. Eating insects can help fight hunger and food insecurity, according UN.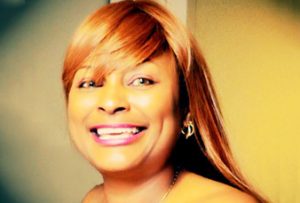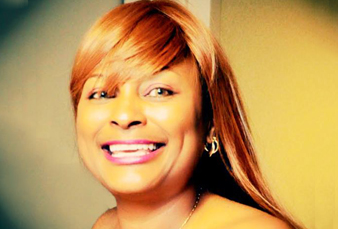 HON. LADY JASMINE BOOKER
EARTH AMBASSADOR, FACES OF AUTISM | USA
Founder of Booker Autism Foundation of Learning, Inc.
a 501 (c)3 Nonprofit Organization that uses the arts, education, and research to improve the culture and lifestyle of the Autism Spectrum Disorder (ASD) individual.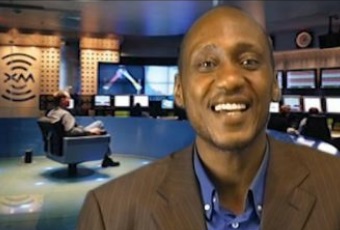 HANS K. KUZANGA
HEAD OF MEDIA OPERATION AFRICA | SOUTH AFRICA AND ZAMBIA
Media and Branding specialist. Involved in Non-profit and Community Development projects. Mainly working in Zambia and South Africa. Also in Doing Specialized Videography and editing anywhere in the world.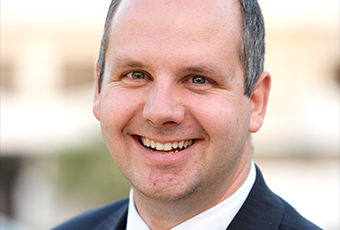 JAN WILHELM
EXECUTIVE DIRECTOR GERMANY | MUNICH, GERMANY
ELB Group means Entrepreneur Leadership Business and their Headquarters is in Grünwald nearby Munich in Germany. As a holding company, it manages the operational divisions such as ELB Management, ELB Office, ELB Services, ELB Real Estate, ELB Gastro, ELB Media, and ELB Group (UK) Limited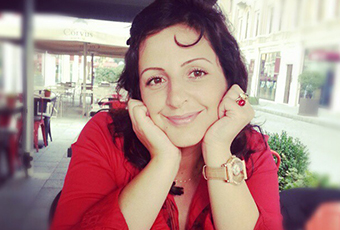 TANIA SKACHKOVA
MANAGER MARKETING SOCIAL MEDIA 2014 | SOFIA, BULGARIA
Social Media Marketing | Event Management | Hospitality | Psychology | Management | Artist. She is an enthusiastic and creative person with an entrepreneurial spirit.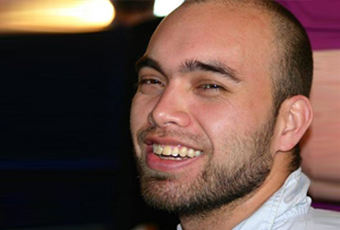 ARLO ERICKSON
SECRETARY OF THE PRESIDENT | VICTORIA, BRITISH COLUMBIA, CANADA
Bachelor of Art |  B.A. in History (University of Victoria) |History
Dive into the past. Shape the future. An understanding of history is crucial. We need to understand the paths that brought societies to where they are today. History gives us the tools to reflect on who we are, where we have come from, and where we might go. Exploring the past is also exciting and intellectually challenging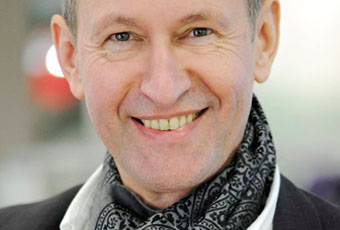 KLAUS FASOLD
FISCAL SPONSOR, KEEP THE WORLD FOUNDATION | FRANKFURT, GERMANY
Founder and CEO Keep the World Foundation, a non-profit foundation, addresses people and businesses who want to understand responsible sustainable action as part of their own life and corporate philosophy.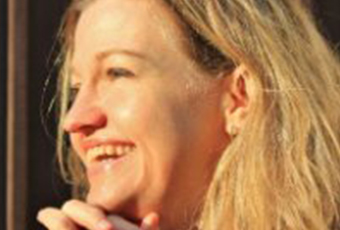 INGRID MARN
EARTH AMBASSADOR, BOOK: "SMILES FROM AROUND THE WORLD" | CAMBRIDGE, UNITED KINGDOM
World Photographer, Author: Smiles from Around the World (Panoma Press); Photographer on a mission to connect the world. Specialize in portraits of smiling people. Development Economist.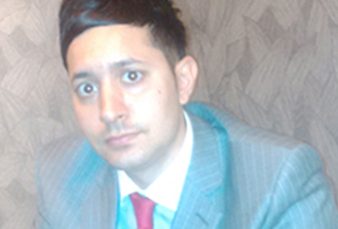 PANI PETER PETROU
LEGAL COUNSEL | LONDON, UNITED KINGDOM
Managing Partner Solicitor. The firm has been awarded "Law Firm of the Year for International Law in 2015, 2016 & 2019" at the Corporate Live Wire Global Awards. The firm is also listed in the Legal 500 and Property Expert Guide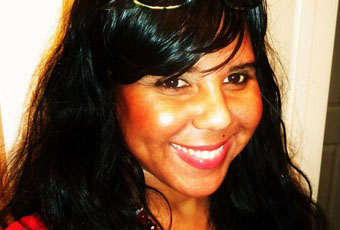 Rt. HON. TAMMY COLLINS MARKEE
BUSINESS DEVELOPMENT MANAGER, MEDIA RELATIONS 2015 | HOUSTON, TEXAS, USA
An Entrepreneur, Evangelist, and International Human Rights Activist. Founder of Tammy Collins Markee Radio Show/Host. Co-Author-Columnist-Founder Of Dynasty of Dreamers. -Formerly Millionaires in Training.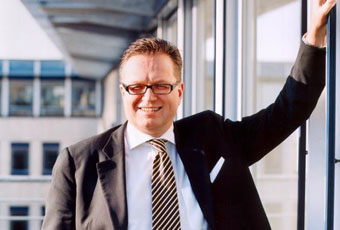 BERND SCHMIDT
ADVISORY BOARD | COLOGNE, GERMANY
Vice President Service Providers Western Europe at Ericsson – Business Development Executive – Supervisory Board Member – Mobile Communications 5G – IoT – Industry 4.0 – Digitalization – Passionate Entrepreneur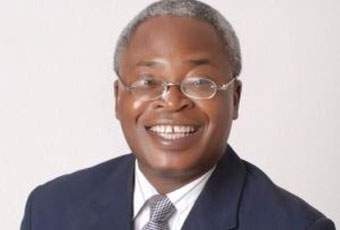 H.R.H. DR. YOMI GARNETT
CEO, CHANCELLOR ROYAL BIOGRAPHICAL INSTITUTE | PHILADELPHIA, PENNSYLVANIA, USA
WORLD-CLASS GHOSTWRITER, MEDICAL WRITER♦️GRANT WRITER♦️BOOK EDITOR♦️COPYWRITER♦️BIOGRAPHER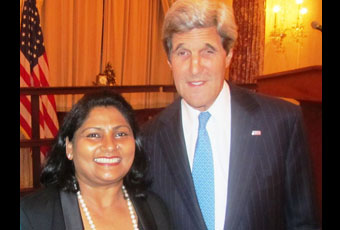 NAILA HUSAIN CHOWDHURY
ADVISORY BOARD | LA JOLLA, CALIFORNIA, USA
Board Director of FSUN in UN HQ. She is a member of the UN Global Compact, serving as a Global Empowerment Ambassador for the Joyful Women Foundation, Kenya, led by Her Excellency Rachel Ruto. She is the Founder and Chairman of the Tele Consult group.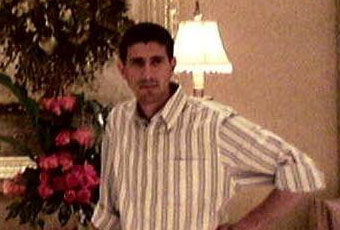 SHADI AL BAZZ
FACEBOOK ADMINISTRATOR OF GLOBAL CITIZEN CLUB | NABLUS, PALESTINE
Banker |Promoting of Earth Ambassadors & Champions for our Planet | Global Projects for Human development for Sustainability and World Peace @WLFDubai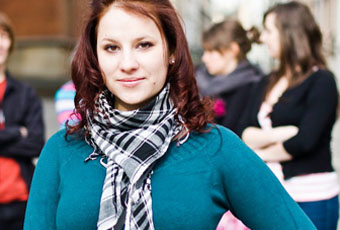 SANDRA OBORSKA
EARTH AMBASSADOR, EURO/ARAB PROJECT | CRACOW, POLAND
European Students Forum AEGEE EUROPA. Co-founder of the EuroArab Project of AEGEE-Europe. Member of AEGEE-Europe's Pool of Representatives.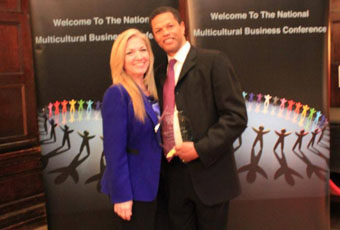 KENTON CLARKE
EARTH AMBASSADOR, DIVERSITY BUSINESS NY | NEW YORK, USA
Founder of Omnikal launched in 1999. Now the Nation's largest inclusive business organization, OMNIKAL promotes entrepreneurship and the belief that entrepreneurs create real-world solutions to today's business and economic challenges.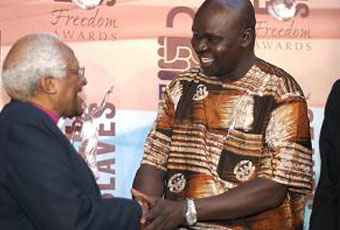 HONORABLE ANYWAR RICKY RICHARD
EARTH AMBASSADOR, FREE THE SLAVES (CHILD SOLDIERS) | UGANDA
MP FOR AGAGO WEST CONSISTUENCY. Founder/Executive Director of Friends of Orphans, a child-focused non-profit charity organization based in Uganda, dealing with former child soldiers, abductees, orphans, child mothers, and vulnerable women heading families.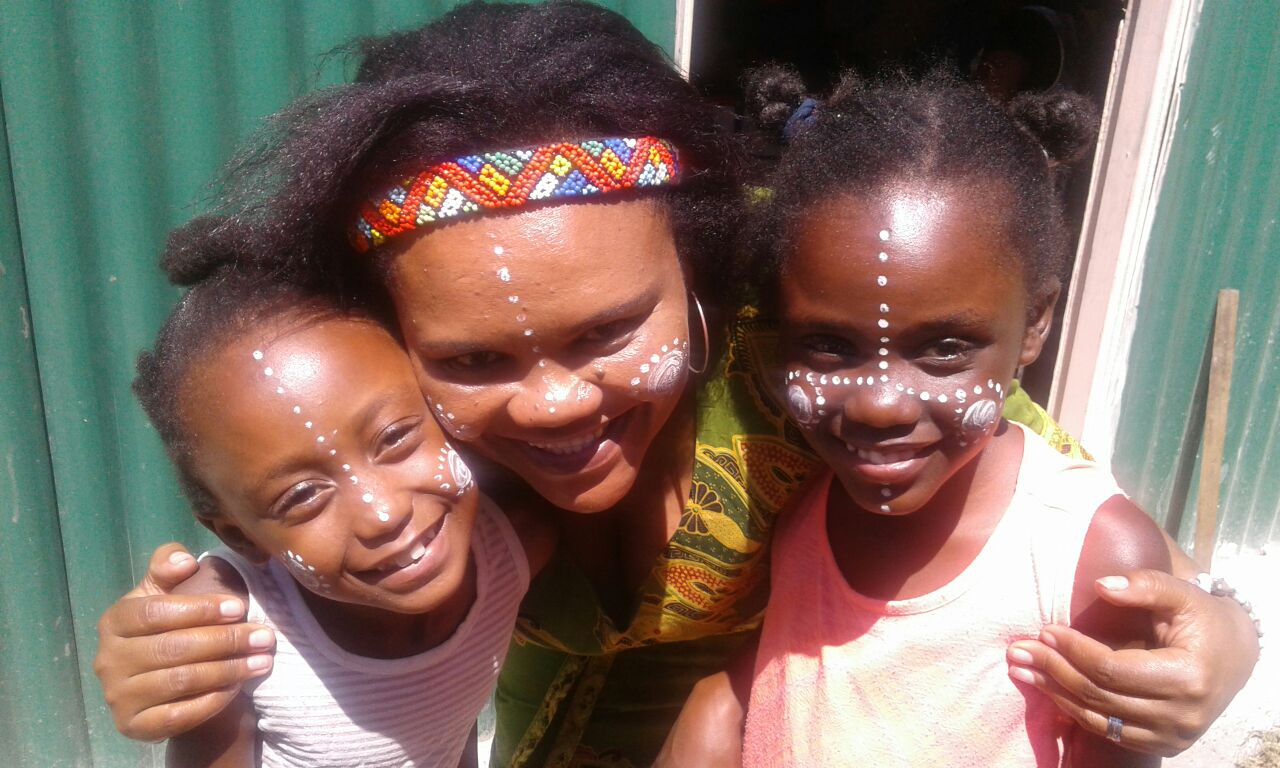 GLORIA GUM
EARTH AMBASSADOR, COMMUNITY NETWORK CAPE TOWN | CAPE TOWN, SOUTH AFRICA
Founder and President of SAFCO. Operating for and with Community NGO s that have their goals aligned with the proactive change. SAFCO `s main concern is to develop, empower, capacitate and strengthen Civil Society in the communities in South Africa.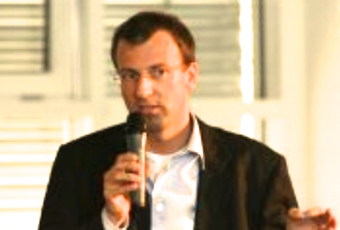 DR. THOMAS RIEGLER
EARTH AMBASSADOR, THE NATURAL STEP GERMANY | MUNICH, GERMANY AND AUSTRIA
Partner Task Force, Management on Demand AG. Director and Advisor to The Natural Step Germany.
Our mission is to accelerate the transformation towards sustainability by "Backcasting from sustainability principles"​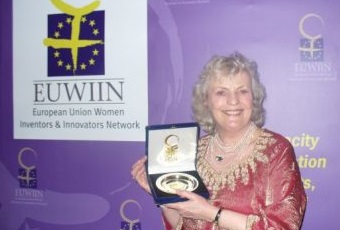 VALERIE WOOD-GAIGER, MBE
EARTH AMBASSADOR, LEARN WITH GRANDMA | WALES, UK
Founder of 'Learn with Grandma" is an international network with Facebook groups around the world promoting intergenerational learning and active ageing. The main aim is to share ideas for how to use the internet as a bridge to reunite the generations and help break down the digital age gap by sharing skills, love, and knowledge across the generations.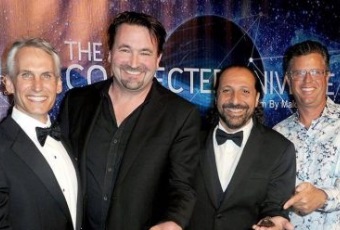 MALCOM CARTER
EARTH AMBASSADOR, THE CONNECTED UNIVERSE | VANCOUVER, CANADA
CEO at Chronos Global Media and The Connected Universe Film Inc. The Connected Universe Film is narrated by Sir Patrick Stewart and explores the interconnection of all things in the Universe from the quantum to the Cosmological. The film premiered at the Directors Guild of Los Angeles in Hollywood in 2016, the prestigious BAFTA theatre in London in 2016, Paris, etc.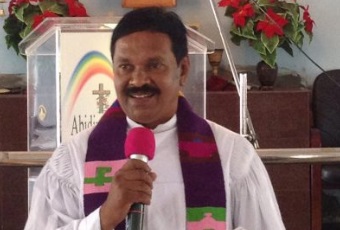 REV. Dr. M. TITUS NIRMAL KUMAR
EARTH AMBASSADOR, REP. LUTHERAN CHURCH IN INDIA | NELLORE, INDIA
AICHR is a non-profit, community service, Gov. registered NGO with its headquarters in India was established in 1994. its vision is the transformation of the present world towards a future that is regenerative in all areas of human activity. AICHR's mission is to maximize social change until we have a world that works for all and to build bridges, working together to solve global problems for a Better World.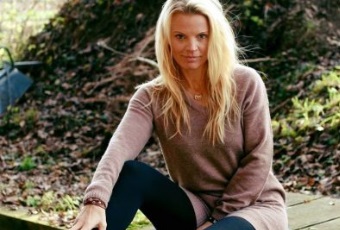 BARONESS CHRISTIANE VON KENTZINGEN
EARTH AMBASSADOR, VEGAN 4 LIVING | GERMANY
Founder of VEGAN4LIVING. Her passion is the vegan lifestyle and not only in the area of ​​food, but also in the area of ​​interior design, fashion and cosmetics.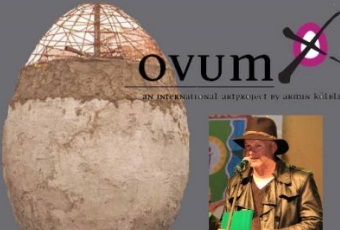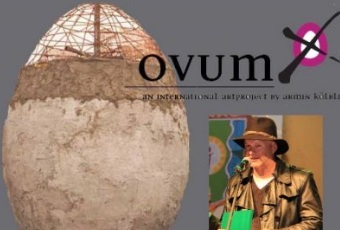 ARMIN KÖLBLI
EARTH AMBASSADOR, OVUM 4 FUTURE | BREMEN, GERMANY
The OVUM project of the german artist Armin Kölbli sets signs of consciousness:
Formulated thoughts, which breed a long time in oversize egg sculptures at exposed places of this earth.
The OVUM sculptures are in Chernoybl (1999) and in Kosovo (2001). And soon in Jerusalem.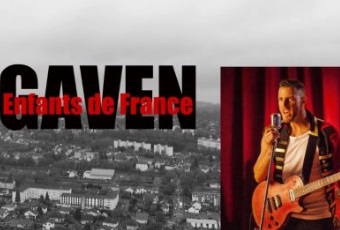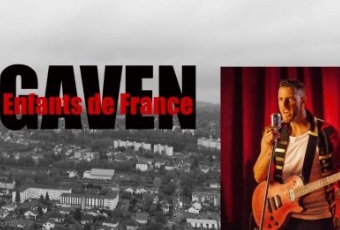 GAVEN GRéGORIO DI NOBéLINO
EARTH AMBASSADOR, ENFANTS DE FRANCE | STRASBOURG, FRANCE
Professor of Plastic Arts and Art History at the Ministry of National Education in France. Singer |Author | Composer | Interpreter
Director | Director 🎸🎬🎥🎼 Pop / Slam / Electro.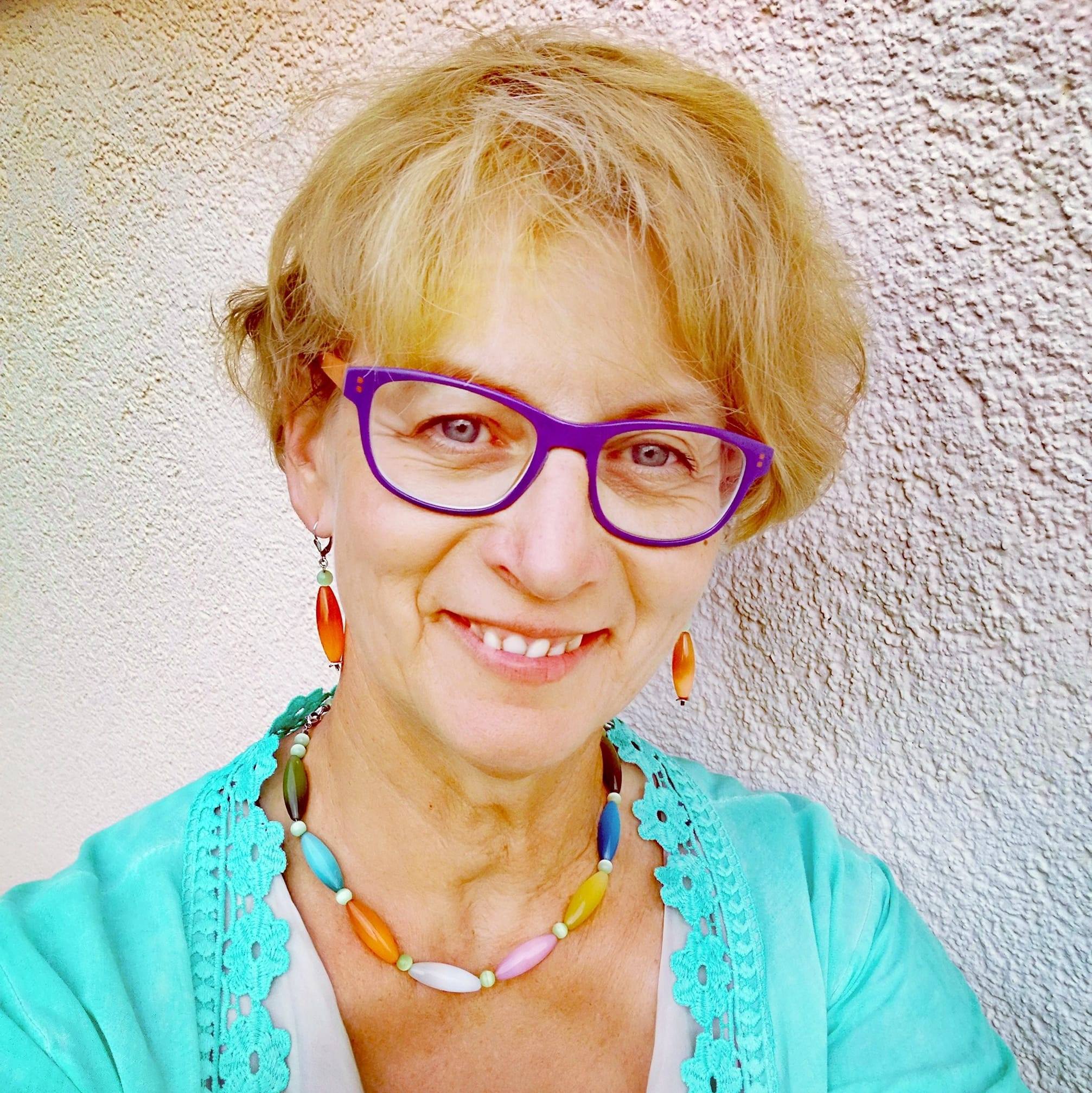 KARIN MAIER
EARTH AMBASSADOR, Holistic Life Coach | STUTTGART, GERMANY
Golf Coach, Life Coach, and Tournament Winner in dancing and golfing. A successful businesswoman and mother of 2 adult daughters. Qualified energy environment consultant and therapist after the Yogasolan science.LIFE & COMPANY CONSULTING in Germany and International.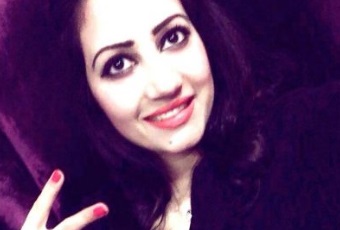 H.E. MS SANIA A. ANSARI
GLOBAL TOLERANCE FACE 2017 | TORONTO, CANADA
Chairperson of Ansari Group Ltd (incorporated in Canada & UAE); A holding company and a global boutique consulting firm that provides her clients with an elite strategy for business expansion and globalization, business consulting, start-ups, and venture capital services.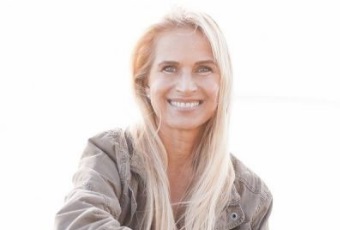 ASTRID PRINCESS ZU STOLBERG
GLOBAL TOLERANCE FACE 2017 | PALMA DE MALLORCA, SPAIN
The princes and counts of Stolberg are members of a large German dynasty of the former Holy Roman Empire's higher aristocracy (Hoher Adel). The princess is known as a Travel book author and travel journalist. for her hiking tours on the balearic island Mallorca. Her books, lectures, workshops on the AIDA cruise ship, and her Recipes and Lifestyle tips.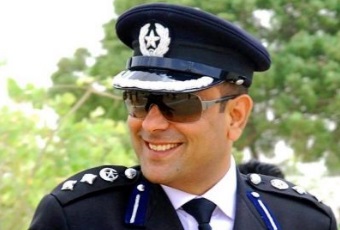 H.E. AIGP MAQSOOD AHMED T.I, PSP
GLOBAL TOLERANCE FACE 2017 | PAKISTAN
The Honourable Assistant Inspector General of Police H.E. Mr. Maqsood Ahmed is leading a Specialized Security outfit of Sindh Police that is proactive in counter-terrorism and securing vital installations of Pakistan. H.E. AIGP Maqsood Ahmed is well known for his International memberships and services as a Vice-Chairman of the International Police Association (IPA-Sindh Chapter) besides holding a key position of his visionary project "Promise of Peace" meant to introduce viable community Policing in Pakistan.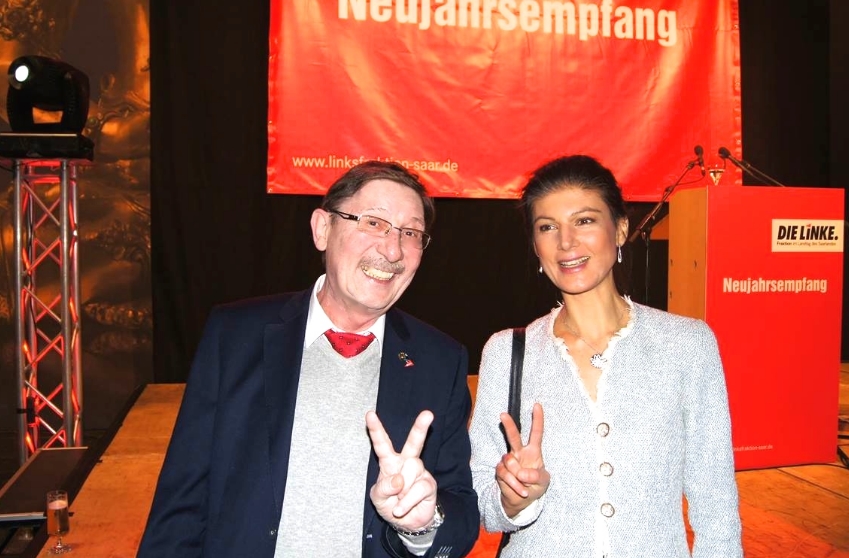 POLITICIAN SAHRA WAGENKNECHT
GLOBAL TOLERANCE  FACE  2017  | BERLIN, GERMANY 
A German left-wing politician, economist, author, and publicist. Along with Dietmar Bartsch, she was the parliamentary chairperson of The Left from 2010 to 2019. Since 2009, she has been a member of the German Bundestag.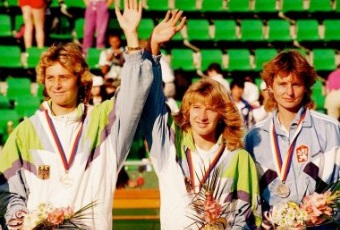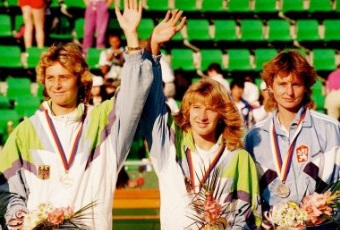 WIMBLEDON OLYMPIC WINNER TENNIS – CLAUDIA KOHDE-KILSCH
GLOBAL TOLERANCE  FACE  2017  | SAAREBRUECK, GERMANY
Wimbledon victory in doubles in 1987. Since 2017 national coach of the German Tennis Federation (DTB) is responsible for talent detection and promotion in the Eastern regional associations. Since 2018 part of a three-person national trainer team of the German Disabled Sports Association (DBS) for German wheelchair tennis.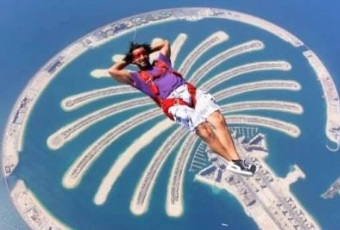 WORLD CHAMPION SKY-DIVING, OMAR ALHEGELAN
GLOBAL TOLERANCE FACE 2017 | DUBAI, UAE
Extreme Sports Athlete – World Champion Skydiver & multiple BASE & Free fly world record holder, an artist, photographer, actor & stuntman. Also the former Board of Directors Member at Skydive Dubai and Co-founder at Flight Club LLC., he has received every single record-breaking accolade related to Freestyle Skydiving.- Keynote Speaker – Consultant – Artist – Photographer.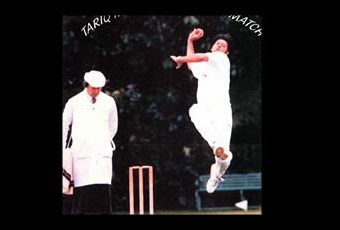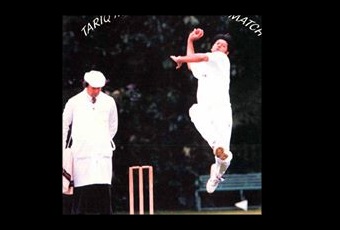 EX-CRICKET PLAYER, NATIONAL TEAM PAKISTAN (IMRAN KHAN) – TARIK MAHMUD
GLOBAL TOLERANCE FACE 2017 | MANCHESTER, UNITED KINGDOM
Ex Pakistani cricketer, Cricket analyst, Tarik Mamud (Nickname: Terry Terry) plaid in the National Team of Pakistan together with the famous Imran Khan, who was at that time an international cricketer and captain of the Pakistan national cricket team, which he led to victory in the 1992 Cricket World Cup. (Imran Khan is now the prime minister of Pakistan).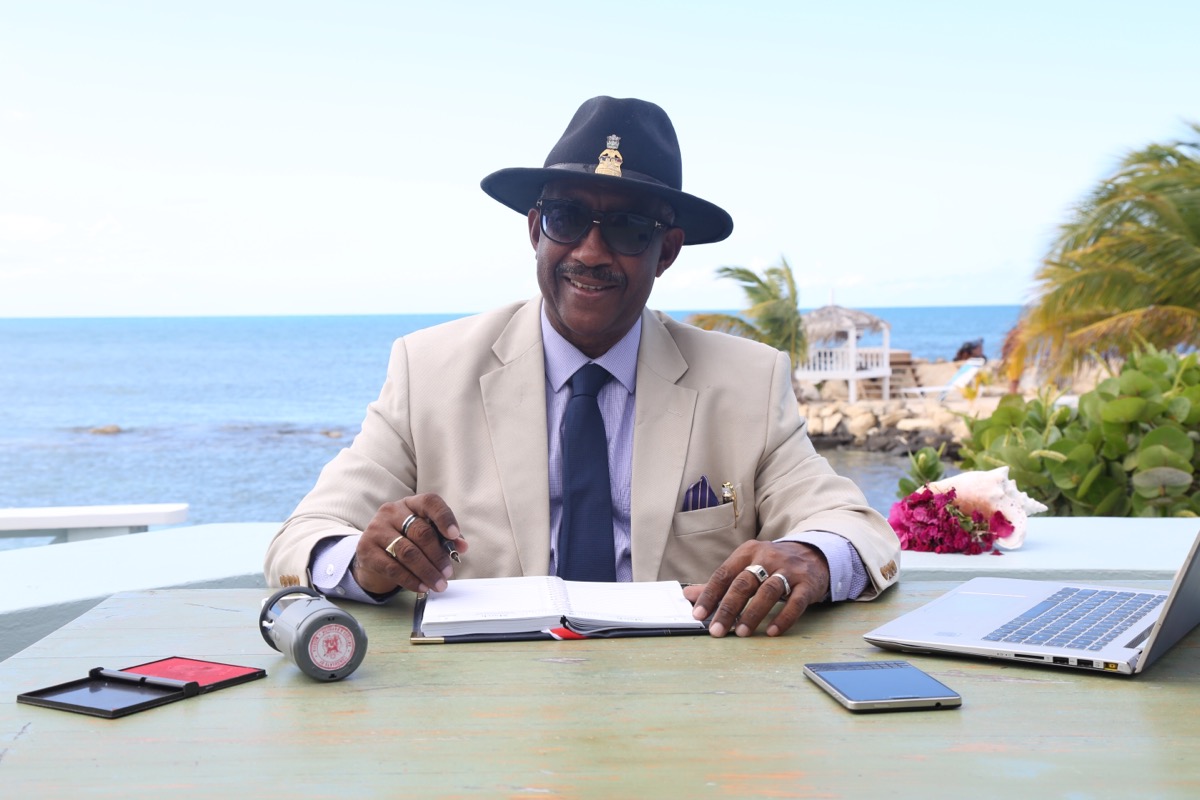 H.E. BRIG. GENERAL AMBASSADOR DR. WALLACE W. WILLIAMS
GLOBAL TOLERANCE FACE 2017 | ANTIGUA, BARBUDA, CARIBOU
Honorary Consul General for the Caribbean Islands of Antigua & Barbuda to the Federal Republic of Nigeria and he is the Ambassador and Distinguished Fellow for the Institute of Leadership and Management United Kingdom, Ambassador for ABR (African Business Round Table) to the Americas, founder of the Advocacy Movement and Chairman of the African Development Goals Initiative. He is also the Commander-In-Chief National Interschool Brigade (Military Cadet Youth Academy) Jamaica.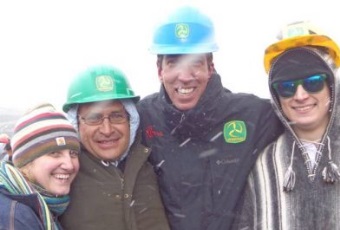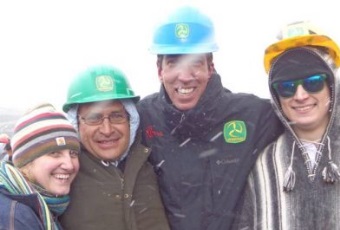 KEVIN MICHAEL VERKAMP – WindAid
EARTH AMBASSADOR, WINDAID – GUINNESS WORLD RECORD HOLDER | PERU AND INDIANAPOLIS, INDIANA IN AMERICA
Guinness World Record. The highest altitude wind generator is at a height of 4,877 meters (16,000 feet) and was installed in Pastoruri, Peru. Founding Member at Indiana Solar Power Org and WindAid S.A.C.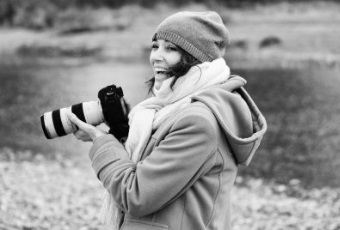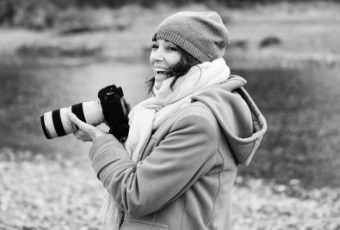 KATHARINA RENTER – INTERNATIONAL TOP PHOTOGRAPHER
GLOBAL TOLERANCE FACE 2017 | MUNICH, GERMANY
Former international model and successful fashion photographer in Miami, Los Angeles, and New York, but today her center of life are again in Munich, where she works as a freelance, international photographer, mainly in the following areas: Lifestyle, architecture, and business.
SVEN MOSTEGL
EARTH AMBASSADOR, GERMAN BAKERS KITCHEN | DUBAI, UAE
Baker´s Kitchen, the German Restaurant in Dubai, serves a wide range of food for all tastes, including handcrafted Original German Bread, Cakes, Sandwiches, Asian Fusion, All Day Breakfasts, Salads, and a wide range of Shakes and other Drinks. An oasis in Dubai Marina for wholesome, prepared fresh food, long-fermented sourdough bread in a cozy atmosphere with a nice view.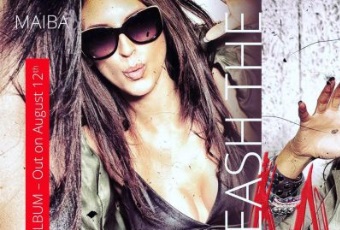 MAIBA, SINGER, DJ, MUSIC PRODUCER
GLOBAL TOLERANCE FACE 2017 | MUNICH, GERMANY
Maiba is a multi-talented German-Chilean artist. Besides working as a German Music Producer, Artist Coach,
Singer and Songwriter and also as a DJ for Club & Corporate Events.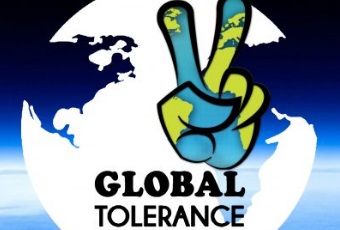 Join us and become
EARTH AMBASSADOR | or Global Tolerance Face
Contact us…
"We have worked with our global network for the past 10 years. As we have grown and evolved, what I have valued most about our relationship is the ability to work together towards a common vision. Unity is strength. . . when there is teamwork and collaboration, wonderful things can be achieved."
OUR PARTNERS AND ASSOCIATES